Many forward-thinking go-getters in automotive sales aspire to someday be promoted to the coveted F&I office. After all, it's a prestigious, well-respected position in the automotive industry that promises high earning potential for those who are highly skilled. In this article, we'll cover seven powerful ways automotive salespeople can become highly qualified for a promotion into F&I Management.
Become a Lending Expert
If you aspire to become a top-earning F&I Manager, you must possess the competency of an F&I Director. Finance and Insurance Directors are expert automotive loan underwriters and interpreters of bank guidelines. In other words, these folks become lending experts! They help ensure F&I managers can carry out all aspects of their jobs. Getting these skills through high-level training will set you up very well for a promotion into F&I Management. This skill is a detailed part of this next, greater objective:
Understand the entire Process from Sales to Finance
Let's say you need to map out the fastest, safest and most efficient route from point A to point B. If point A is your home, you might feel pretty confident in navigating the surrounding areas. But as you reach the outskirts, you need both a detailed and a birds-eye view of where you're going. The birds-eye view shows you the entire route, while a detailed map shows you exactly which turns to take.
The same is true in Finance. If you don't fully understand all aspects of the sales process from the moment a customer walks onto the lot until the moment they drive off in their new car, you will likely miss some important parts of the sale. This could result in lost revenue to the dealership as well as lower front and back-end commissions. But worst of all, your customer could leave unhappy or without the proper insurances on their vehicle.
The best way to succeed with this is to invest in a comprehensive automotive vocational career training program. The COMPLETE AUTOMOTIVE MANAGEMENT AND LENDING PROGRAM offered online by the College of Automotive Management (CAM) is ideal for this. The program includes the following eight courses, covering everything from professional selling to desking to detailed finance structures:
This program gives graduates a birds-eye view of the entire sales process as well as the details necessary to carry it out with the highest levels of integrity and success!
Read more about the responsibilities of top-earning F&I Managers.
Become a Master at Structuring Deals
Once you've invested in training to provide you with these essential skills, you'll also become a whiz at structuring deals. As a lending, leasing and special finance expert, you'll be able to easily determine the best approach for each customer. Understanding of the entire sales, desk and F&I processes will also help you maintain valuable synergy with your coworkers. When you can employ a smart process with your coworkers across all departments, everyone wins. But the greatest success you'll enjoy is happy customers who will send their friends to your dealership!
A master at structuring deals is able to help customers get the best protections and accessories for their vehicles at the best values. A true professional will focus on customer satisfaction and doing right by all parties. The best way to ensure these things is to be masterful in your craft through comprehensive automotive vocational career training.
Watch your Attitude
No one likes to be around people who are negative or who view themselves as victims in any way. Instead, people are attracted to a joyful, positive disposition. What you allow yourself to believe will become your reality. So if you believe your boss is a jerk, your belief will likely be reflected in your attitude. By contrast, if you believe your boss is well intentioned, your attitude will likely reflect compassion, understanding and appreciation. So be mindful of your internal monologue and keep it in check. Your mindset is directly related to your attitude, and your attitude is directly related to your performance.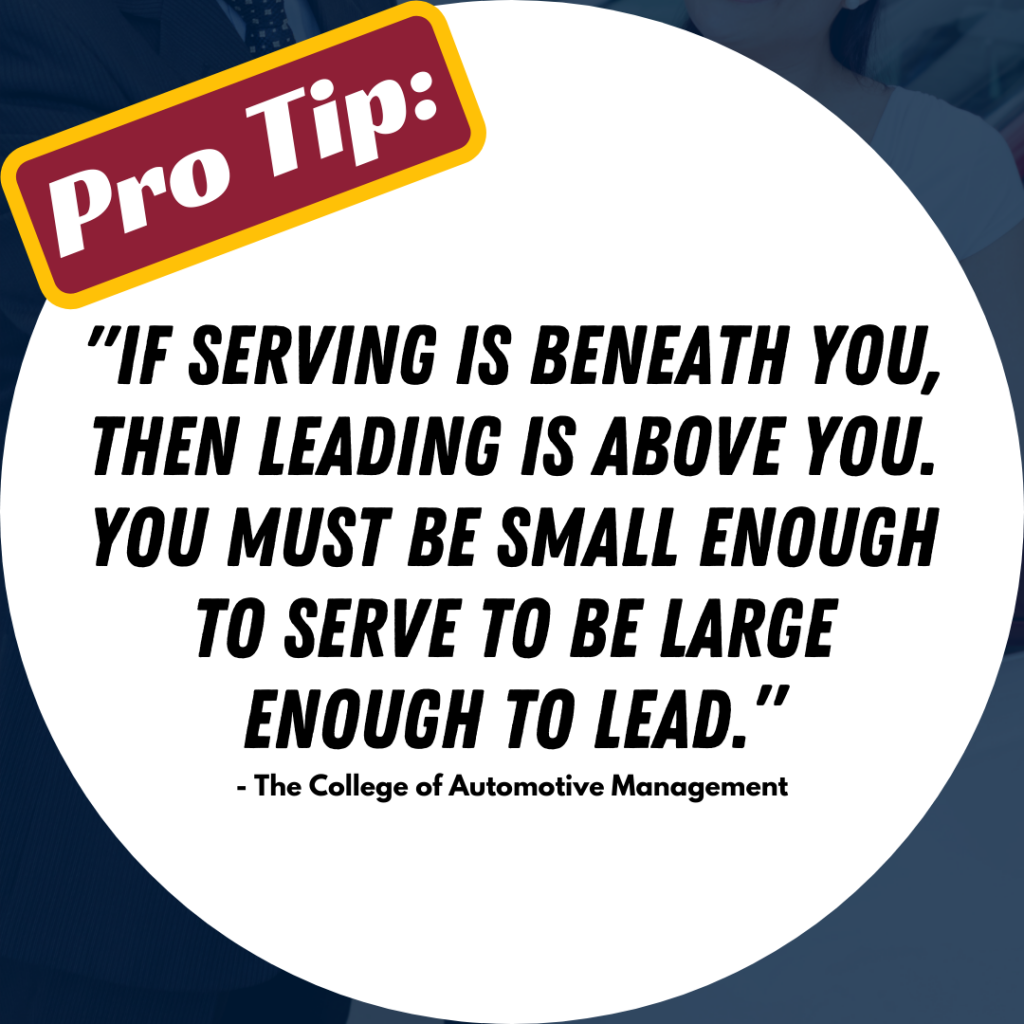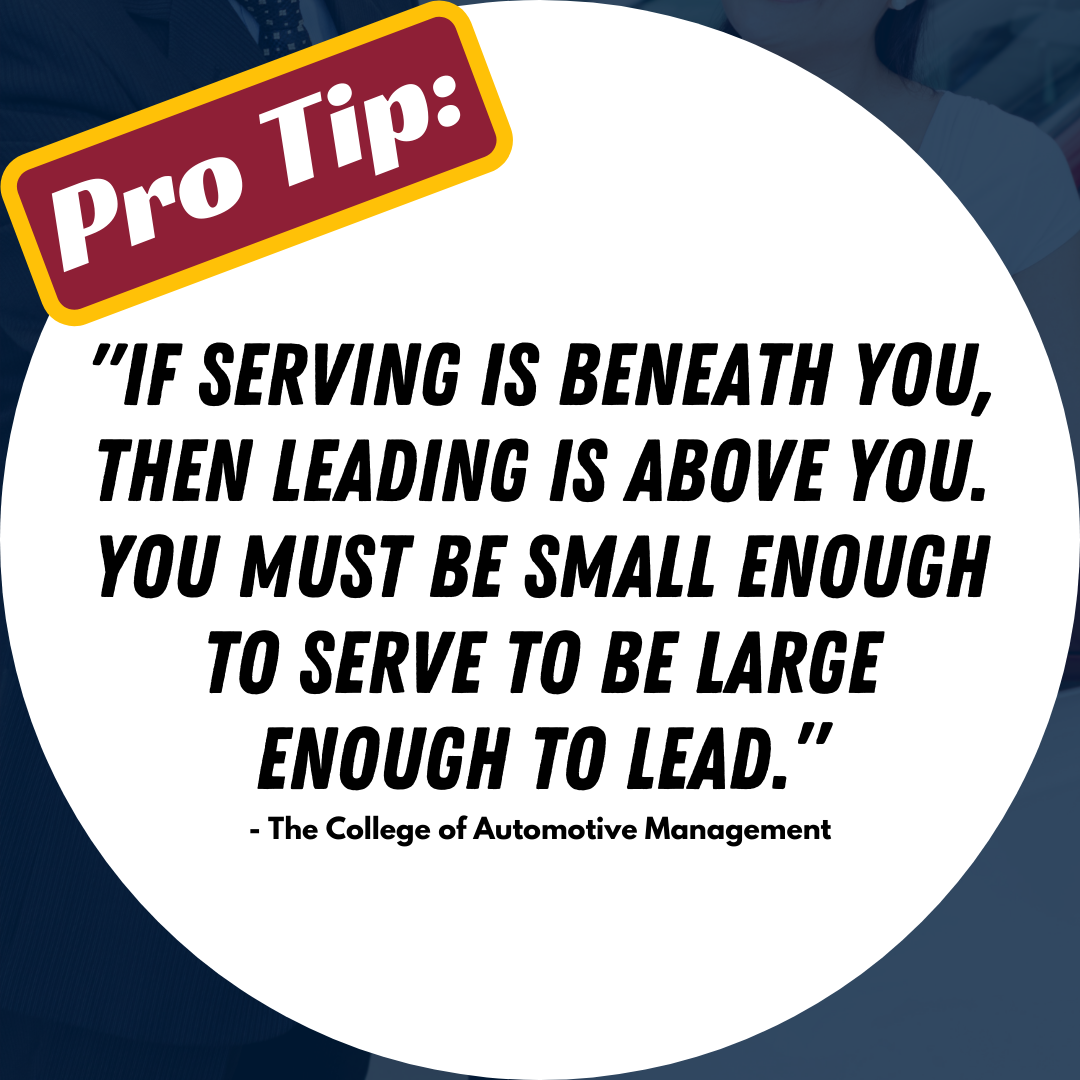 Give Your Best Effort in Everything You Do
The best leaders are those who lead by example. If you want to work with others who pay attention to detail and handle each aspect of their work with care, focus on being the best at that. Leading by example even before you are in leadership will speak volumes to an employer about your character. It will also help you gain the respect of your co-workers, which will help you exponentially as you move into management. Demonstrate your trustworthy character beautifully by giving your best effort in all things, no matter how insignificant they might seem.
Be a Clear Communicator
Communication is key in any relationship, whether a parent to a child, wife to husband, or supervisor to employee. So be very clear and respectful in the way you communicate with others. It should never matter with whom you're talking, whether it's the person who cleans the restrooms or your General Manager. Be clear, kind and respectful. Make sure your email and texting abilities are polished so that others easily understand what you need or want. The same is true with your verbal communication skills. Clear, concise communication skills are a huge asset in any line of work, and F&I management is no exception.
Have a Polished Resume and Cover Letter that Highlight Your Skills and Attributes
The final aspect of setting yourself up for a promotion into F&I Management is to showcase your skills and attributes. This can be done through a highly professional resume and cover letter that corroborate your demonstrated attributes.
When students pay for their own training at the College of Automotive Management, they can become eligible for career assistance. CAM offers free lifetime career assistance to successful graduates who seek promotions into high-level management. The purpose of these resources is to help each graduate properly share the story of what they have to offer. When your skills and attributes are properly showcased, you just might knock your manager's socks off! Some of the resources offered to CAM graduates include:
Crafting your Resume for the Job with a sample resume template
Crafting a Stellar Cover Letter to Complement Your Resume
Important tips for building your online profile
Important interview tips
An Interview role play script
And much more!
Once you've developed your skills through CAM's Complete Automotive Management and Lending training, you can apply with confidence! You will have set yourself up powerfully for a promotion into F&I Management and beyond!
Visit our blog article to learn more about the qualities of a standout F&I Manager.