F&I (Finance and Insurance) Managers enjoy one of the highest take-home salaries in retail automotive car dealerships and automotive dealer institutes. Automotive News, an industry-leading publication, confirms that F&I Management is the second most lucrative career in the automotive industry.
F&I Managers are highly valued and compensated for the well-rounded skill set they must possess to succeed.
According to the National Automobile Dealers Association (NADA), F&I Managers earn annual salaries ranging from $60,000 to $150,000.
The average F&I Manager's yearly salary is $132,000.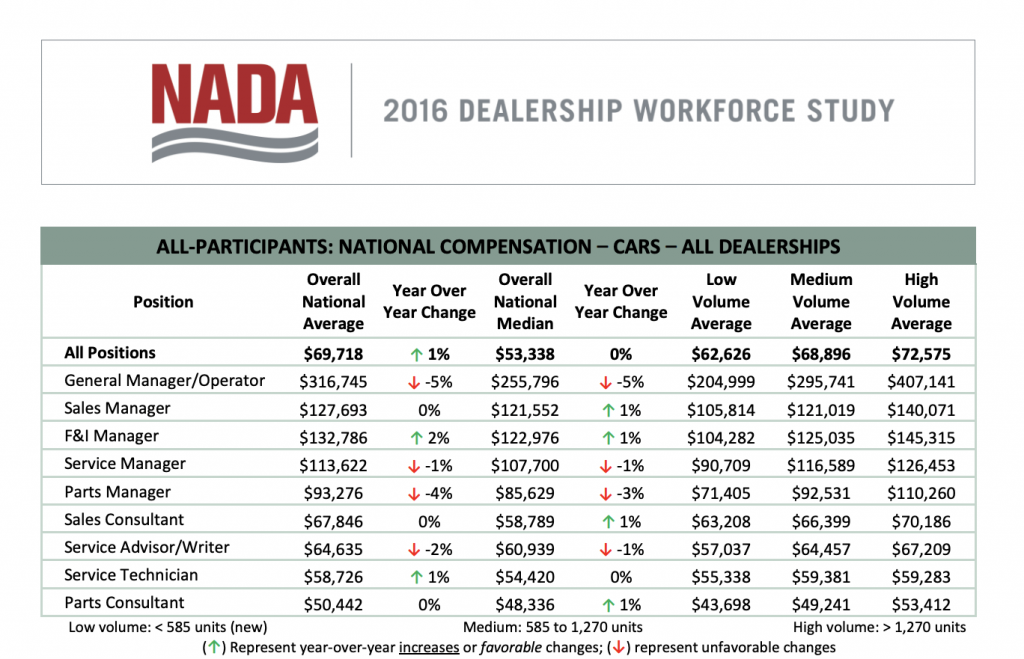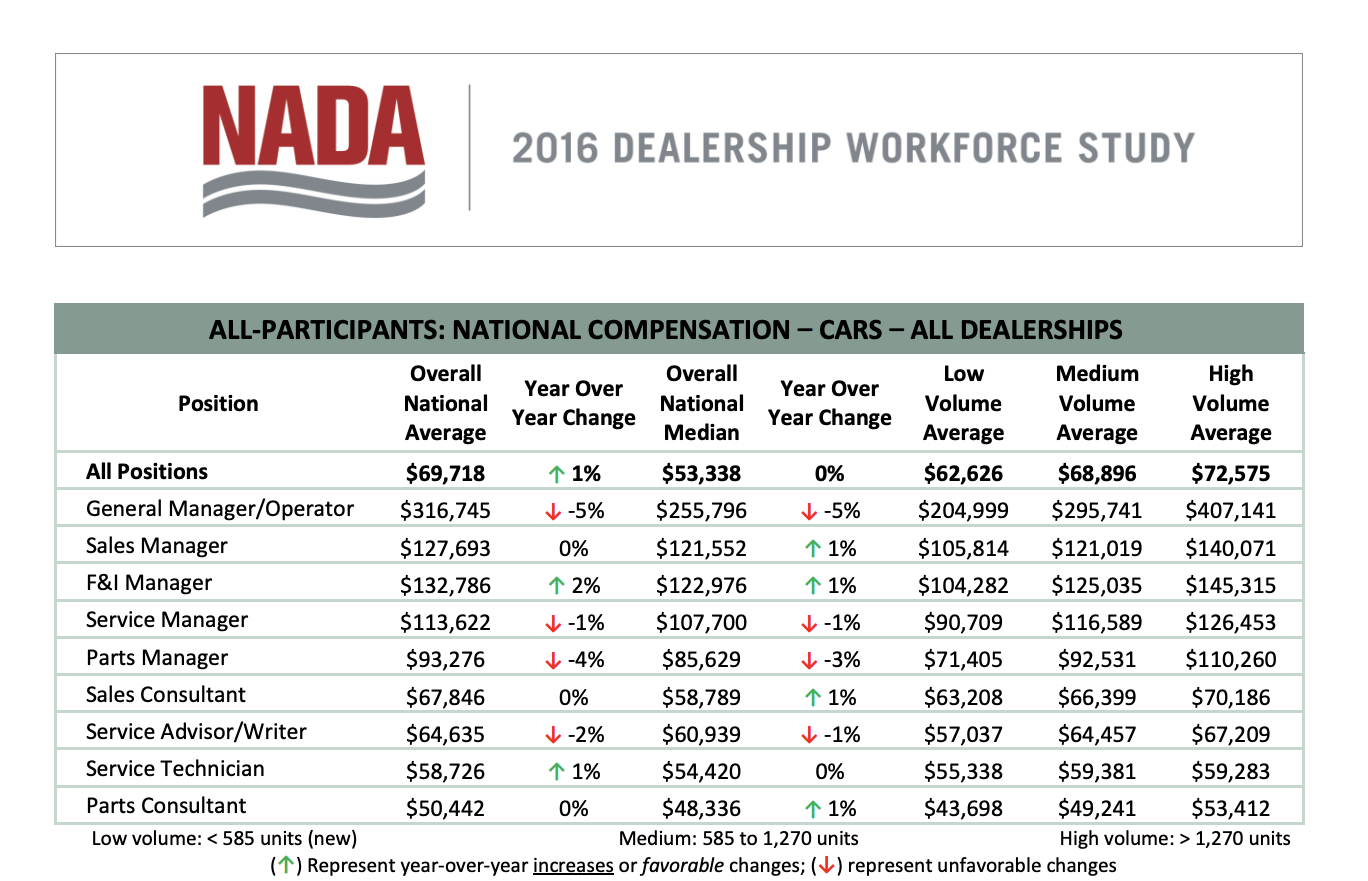 The NADA State-of-the-Workforce Compensation Report states, "The average compensation of all sales managers and all sales consultants were relatively unchanged at $127,693 and $67,846. F&I Manager compensation was nearly 4 percent higher than sales' managers at $132,786. 13 percent of all F&I Managers earned more than $200,000 in 2015 compared to 12 percent the previous year."
Become a F&I Manager Career Candidate
F&I Management requires knowledge of the various aftermarket products and how to present them in ways customers can understand.
The best Finance and Insurance Managers also possess a strong understanding of:
DMV laws
DMV and contract forms, including the required disclosures
Credit bureau interpretation
Loan stipulations
Loan underwriting
Dealership sales and desking procedures
Deal structuring and regulations
Special finance lending guidelines
Structuring special finance deals
Leasing structures
Proper disclosures
It's important for good F&I Managers to understand how all of these elements work together in order to provide the best pricing to the customer.
Top Finance and Insurance Managers Have Even Higher Salaries
Most dealerships seek candidates who have prior F&I experience. One of the best ways to get high level experience is to complete a training program that simulates real-world deals. An automotive vocational career training program that teaches proven processes can take a good Finance Manager to a great Finance Manager.
That's why The College of Automotive Management (CAM) is proud to offer the industry's highest-rated and most comprehensive Automotive Management and Lending Program. This program simulates over 30 of the toughest finance deals so students graduate with a complete understanding of how to structure any deal to maximize profits while keeping costs low for the customer.
The College of Automotive Management is the only 100% web-based automotive vocational school in the US that teaches proven processes, some of which are proprietary. The program simulates real-world deals and teaches the best way to approach them for maximum profit and CSI. Graduates historically have become top F&I Managers in their dealerships or dealer groups since 1992 due to the skills they learn. And top F&I Managers earn even higher salaries when they know the best ways to structure deals.
What if You Possess No Prior Automotive Industry Experience?
No industry experience? No problem! CAM is here to help, and our comprehensive coursework will ensure you'll still qualify for even the top F&I Manager career opportunities. If you have no prior experience in the automotive industry, click here for all payment options and details for our Complete Automotive Management and Lending Certification Bundle.
Did you know most students complete our program courses in as little as 10-15 weeks and often while working full time? In addition to this curriculum, you will have access to life-changing, invaluable coaching with the industry's leading experts and a wealth of incredible job connections!
CAM employer partners prefer CAM grads.
Download Our Free eBook to Learn More!
We are the industry's highest-rated automotive program.
We love helping our graduates succeed! Partner with us today and begin your journey towards a rewarding career as an F&I Manager. DOWNLOAD OUR FREE EBOOK to learn more or call us at 888-857-4411 to speak with a career coach!