Those interested in fast-tracking their automotive careers are likely familiar with the phrase, "Work smarter, not harder." Perhaps you connect with this concept but you're not sure how to translate it to your career. How in the world can you fast-track your way to a promotion into management? Most dealerships want to hire experienced managers, right? Of course! Any savvy employer would want to hire professionals who have the proven skills to be successful managers and leaders.
So how can you acquire experience ahead of time and prove you have all the right skills for success? To answer that question to the fullest, let's first take a look at why this is such an attractive option.
How Much do Automotive Sales and Finance Managers Make?
When automotive sales or service consultants seeking new skills and experience are asked whether they want to increase their incomes or advance their careers, most will say, "Both!" Usually promotion or advancement comes with an increase in income and/or more stable income.
According to a recent NADA Workforce Study, the average earnings of skilled, professional automotive sales consultants in 2021 was $81,150. Not a bad wage at all! But by contrast, Finance Managers across the US in 2021 averaged $159,618 – nearly double what sales consultants earned. The average earnings of Sales Managers wasn't far behind at $151,075.
When you look at these numbers, it's easy to see two things:
The Automotive Industry can offer very lucrative careers, and
It makes sense to nearly double your income during the hours you're already working if that option exists.
Fast-Tracking Your Automotive Career Through Skill Development and Experience Can be a Game-Changer
With numbers like these at stake, it makes sense to get there as soon as possible. The longer you are earning a higher income, the more opportunity you have to make investments, send kids to college, buy a home or retire early! But the reality is that it can take years to come across all the various and wonky lending scenarios that could occur in F&I. Likewise, it can take years for future Sales Managers to acquire the best skills to lead a successful department. The same is true of BDC Managers, Internet Managers and General Sales Managers. New and better skills are usually learned the long and "hard" way – through experience. The knowledge and skills that come from this are the primary reasons employers seek experienced managers with proven track records!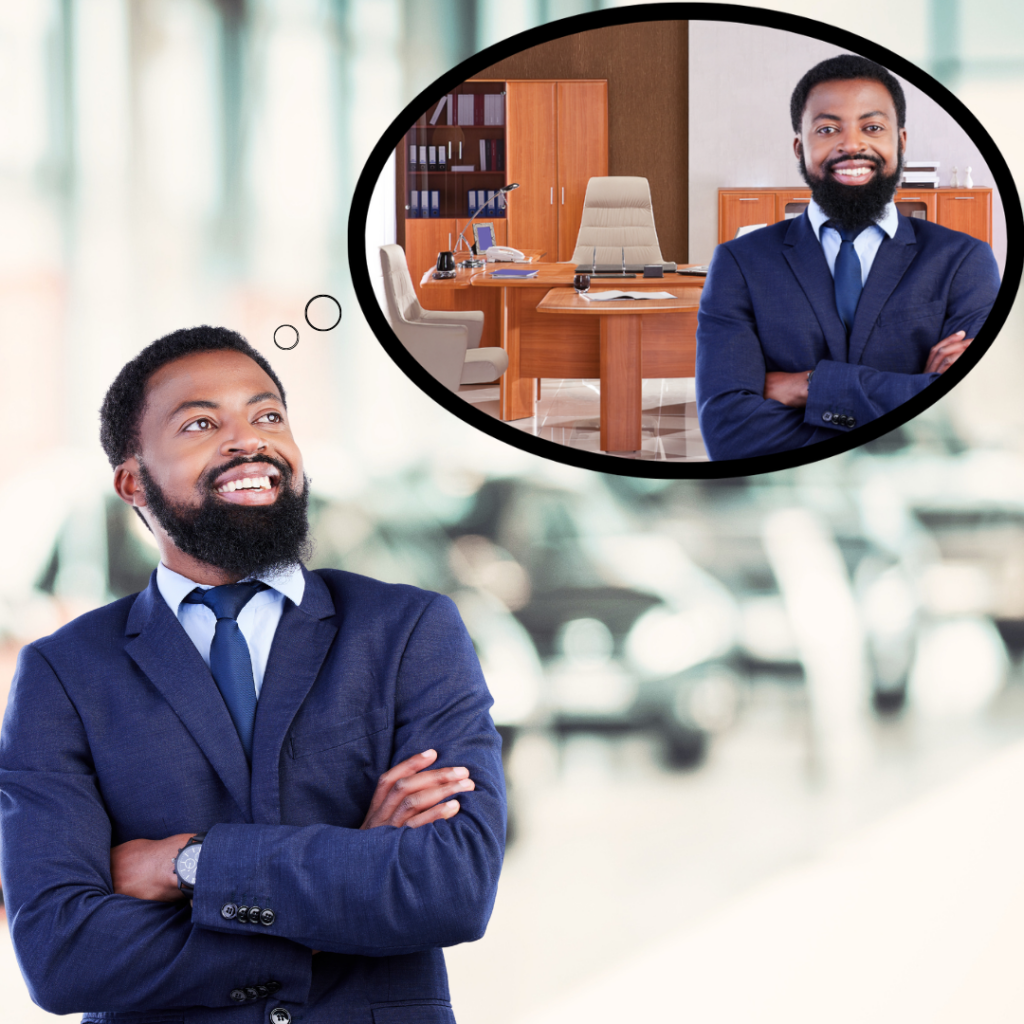 But what if you could compile a collection of the most unusual and challenging scenarios managers and salespeople would ever likely face? What if you could come up with finance scenarios that would require really out-of-the box problem-solving capabilities? What if you could come up with unique processes that would create deals where there otherwise wouldn't have been deals?
What if you could create an environment in which all of this experience could be gained – not over years, but in just 40 hours online? What if you could complete those 40 hours at your own pace, with the ability to repeatedly review the content? And what if by doing so, you gained the skills and the experience necessary to become a top manager?
Having the opportunity to do this earlier in your career can be a game-changer for many aspects of your life. But what if you're looking for a career change into automotive and have no prior industry experience?
Fast-Track Your New Automotive Career to The Top Without Prior Industry Experience
It's no secret that the automotive industry is vast and offers a myriad of high-paying job opportunities in and outside dealerships that don't require a degree. As other industries offer lower income potential, few opportunities for advancement or require advanced schooling or degrees, the automotive industry can be an attractive alternative. But without any prior industry experience, how can a professional adult make a smooth transition?
Regardless of your reasons for wanting to fast-track your automotive career, there is a simple solution:
Enroll in a highly-rated program with a proven track record of helping professionals get from where they are to where they want to be.
Automotive Career Training for Sales and Finance Managers….and Beyond!
The College of Automotive Management (CAM) is a vocational school that has done just that. It first opened as a brick-and-mortar school in Southern California in 1992, teaching professionals how to become top salespeople, Finance Managers, Sales Managers and beyond in automotive dealerships. Graduates of the program had incredible success and years later, they re-formatted their program for the web. This made it possible for people all over the US and Canada to get the training without having to take time off work. Today, their comprehensive 40-hour training program actually simulates the jobs of professional salespeople, sales managers, finance managers and beyond! Graduates of this program have repeatedly reported doubling or tripling their incomes and being hired into high-paying management positions quickly.
The entire program teaches proven processes for overcoming objections on the sales floor, desking deals for success, A-paper and special finance lending and deal structuring, leasing, and maintaining legal compliance…among other things. In fact, students of this program will be able to successfully structure over 30 of the toughest deals, and will acquire invaluable Leadership (and self-leadership) skills essential to any position.
While the program is deeply comprehensive, it's delivered in simple terms that are easy to understand. It's designed for working professionals who need a program they can complete online, on demand, without having to take time off work. There are no online meetings to attend, and there are no deadlines. The program is completely self-paced! Graduates of this program enjoy lifetime access to the content, so they can maintain true mastery of the concepts that translate into dollars in the workplace!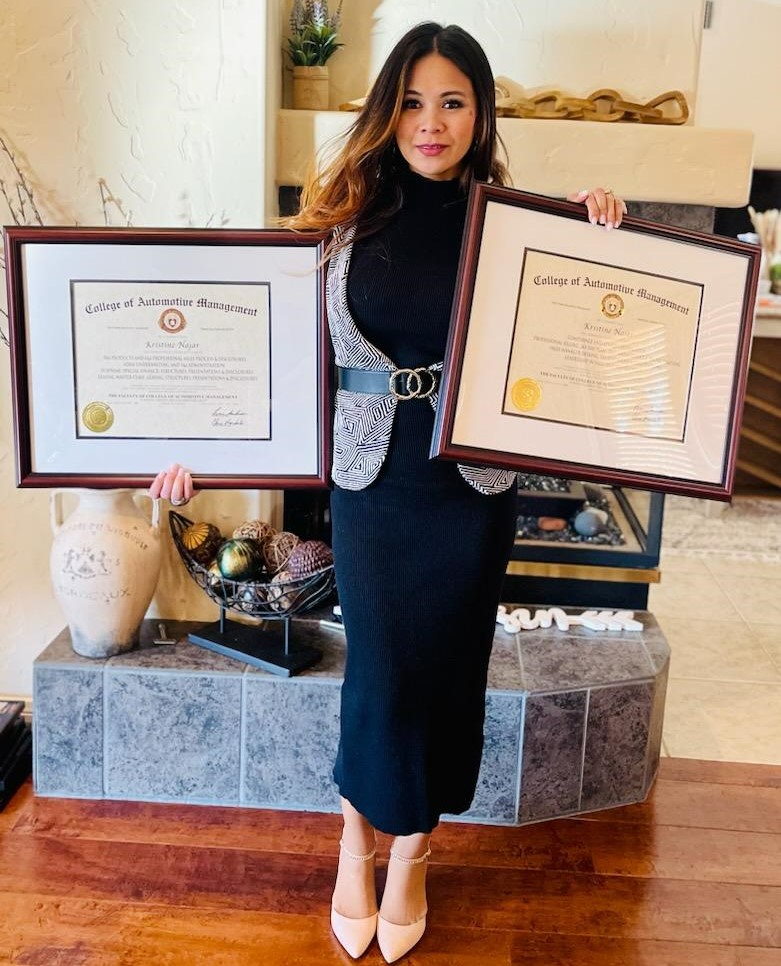 Professionals Seeking a Career Change Into Automotive Can Fast-Track Their Success
For working professionals who are looking for a career change, the same program is a remarkable solution. Students will learn proven processes for how to handle customers from the moment they step onto the dealership lot, to the moment they drive away in their new car. In other words, the program will teach students everything they need to know, even as a new person to the business, about the entire dealership car sales process.
Kristine is a great example of someone who made a career change and landed a high-paying management position without any prior dealership experience. Kristine was a manager at a casino. Her husband worked in automotive and encouraged her to consider making the change. She enrolled in CAM's Complete Automotive Management and Lending Program, which she completed in September of 2022. With the help of CAM's Career Placement Assistance, she got an interview and was offered a hybrid F&I and Internet Manager Position in October – just six weeks after completing the program!
This may not be the traditional way to advance your career, but it works. To learn more about how you can fast-track your automotive career, regardless of your experience, visit www.CollegeOfAutomotive.com or call 888-857-4411.