Many car shoppers ignore or even avoid the concept of leasing simply because they don't understand how leases work. But leasing can be an ideal money-saving solution for certain consumers. Therefore, it's important that automotive sales and finance professionals have mastery of leasing structures, presentations and disclosures to help customers understand how leasing might be a great option for them.
Unfortunately, the inner-workings of leases are often mysteries to automotive sales and finance professionals in addition to consumers. Without an in-depth understanding of how leases compare to purchases, they struggle to explain the potential benefits to customers. When this happens, those customers miss out on a wonderful solution that could be perfect for their circumstances.
But when automotive sales and finance professionals have mastery of leasing, everyone wins! That's why the College of Automotive Management has developed our new online Leasing Master Class. In just one week, automotive sales and finance professionals can become leasing experts while still working full-time! This is also an essential component to effective Finance Manager training.
A SIMPLE SOLUTION TO LEASING MASTERY
This Leasing Master Class does a concise but extremely effective deep dive into the world of leasing. Participants in this course will learn how to easily and effectively structure leases using a simple five-step process. This allows them to provide the best options to meet each customer's individual needs.
Graduates of this Master Class will become highly skilled in:
Leasing Definitions and Terminologies
Lease vs. Buy Comparisons
Credit Guidelines, Conditions and Requirements
Leasing Terms and Conditions
Basic Lease Calculations
Advanced Lease Calculations (Excess Miles, Negative Equity, etc.)
Regulation M Contract Disclosures
Common Customer Objections and Solutions
Lease Strategies
…and more!
Mastery of these topics (and others) will help automotive sales professionals close more deals and make more money right away! Get a sneak peek at this class here:
HOW MASTERY OF LEASING STRUCTURES AND STRATEGIES BENEFIT ALL PARTIES
Those who've worked in automotive sales and finance know that when they don't fully understand how leases are structured, how they compare with purchases, and how to present that to a customer, opportunities are missed.
For example:
Some customers miss out on the potential financial benefits of leasing
Some customers miss the opportunity to drive away in a new vehicle all together!
Automotive sales and finance professionals sometimes miss the opportunity to make a deal that could turn into repeat business!
The dealership could miss out on revenue
But EVERYONE wins when automotive sales and finance professionals have mastery of leasing structures, strategies, disclosures and presentations!
Consumers develop a deeper level of trust for professionals who help educate them.
Car shoppers develop a deeper level of respect for professionals who help them save money
Customers are more likely to do repeat business with someone they trust and who they KNOW watches out for their best interest!
The dealership enjoys more short and long-term revenue
This results in:
More deals closed
Happier customers
Customers returning to the market sooner as their lease terms end
More money for dealers and salespeople!
SPECIAL PRICING FOR DEALERS MAKES IT EASY FOR THE WHOLE TEAM TO GAIN MASTERY OF LEASING STRUCTURES, PRESENTATIONS AND DISCLOSURES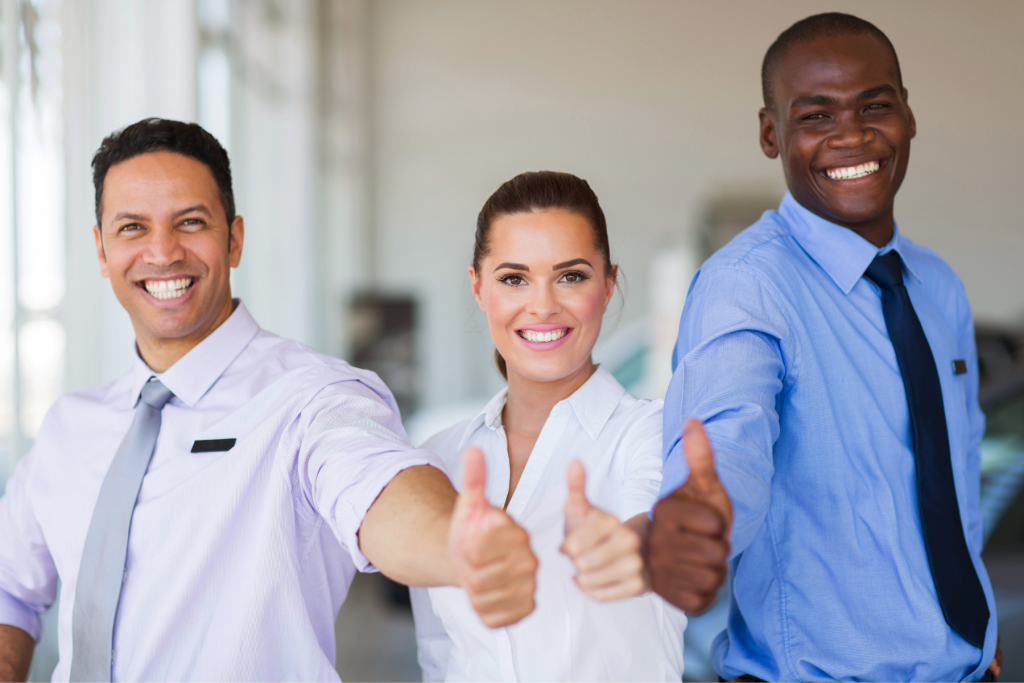 The College of Automotive Management (CAM) has been training automotive sales and finance professionals since 1992. The processes taught across their courses have repeatedly proven to help increase revenue for individuals and dealerships.
Furthermore, when a dealership's entire team is formally trained in processes that work, profits increase exponentially. Today, the College offers the nation's top-rated online Finance Manager training, automotive sales training, and online Lease training.
Historically, employers who have partnered with CAM see significant increases in their employees' per-unit revenue and morale. They typically enjoy less turnover and can boast a workplace built on the highest quality of standards. Auto dealerships have discovered that the key to winning the war for outstanding talent comes down to investing in their employees.
To make this more accessible to dealerships, the College has developed special subscription-based pricing for team training. The Dealership is provided with its own private-labeled SOAR LMSi platform for its in-house online university. Then the Dealership can choose which of CAM's courses to pre-load on their easy-to-use platform so all employees have the benefit of being trained as needed and desired. For example, CAM has developed four short sales courses designed to help salespeople achieve the following:
Develop their own 365-Day business plan to close more existing business while bringing in their own business
Learn how to effectively manage customer expectations and handle common objections to increase closings
Effectively handle phone conversations and follow-up
Master lifetime relationship selling strategies to maintain a steady flow of repeat and referral business
This easy online learning portal allows employees to learn new skills daily through online training, without taking time away from managers. Managers can easily track employees' progress at a glance through their customizable dashboard and custom reporting templates. Dealerships can even upload their own content to streamline their onboarding processes, deliver HR training and provide OE updates.
Dealers can choose from a-la-carte course options or provide full certification programs to employees. The Leasing Master Class is available either as an a-la-cart option or as part of a certification, and can be provided to their sales and finance teams online, any time!
To learn more about how to bring Leasing training and more to your dealership at a fraction of the cost, contact the College of Automotive Management:
888-857-4411