The Deadline to Get Your FTC Safeguards Compliance Plan in Place is fast approaching!
Take the guesswork out of implementing these new requirements and allow the compliance experts at Ignite Consulting Partners to give you what you need to be fully compliant!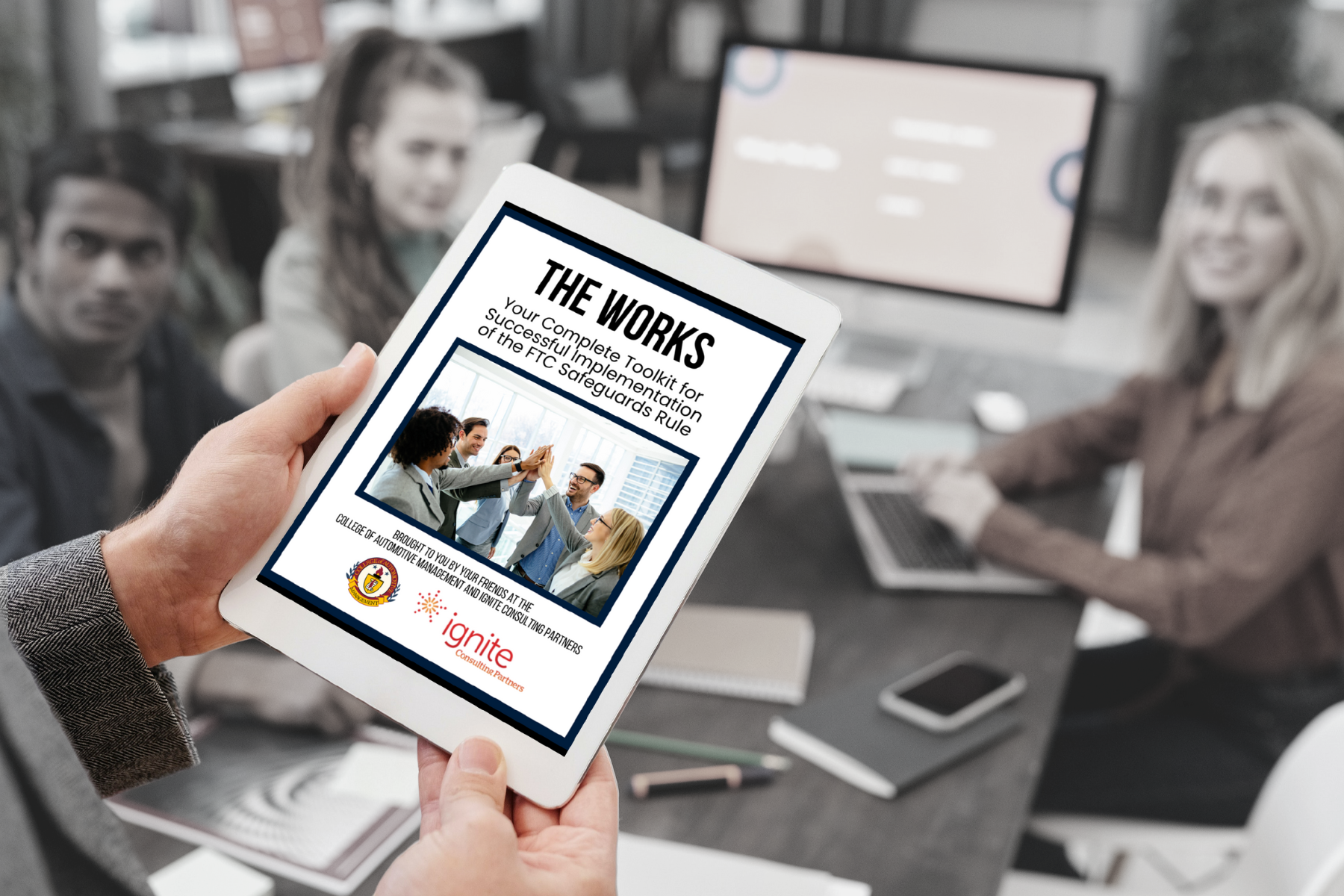 "The purpose of the Federal Trade Commission's Standards for Safeguarding Customer Information is to ensure that entities covered by the Rule maintain safeguards to protect the security of customer information. The Safeguards Rule took effect in 2003, but the FTC amended it in 2021 to make sure the Rule keeps pace with current technology."
This comprehensive program represents thousands of dollars of time and value, all done properly to meet the standard.
"The Works" program is a complete "NO-BRAINER" to bring your Automotive company up to speed!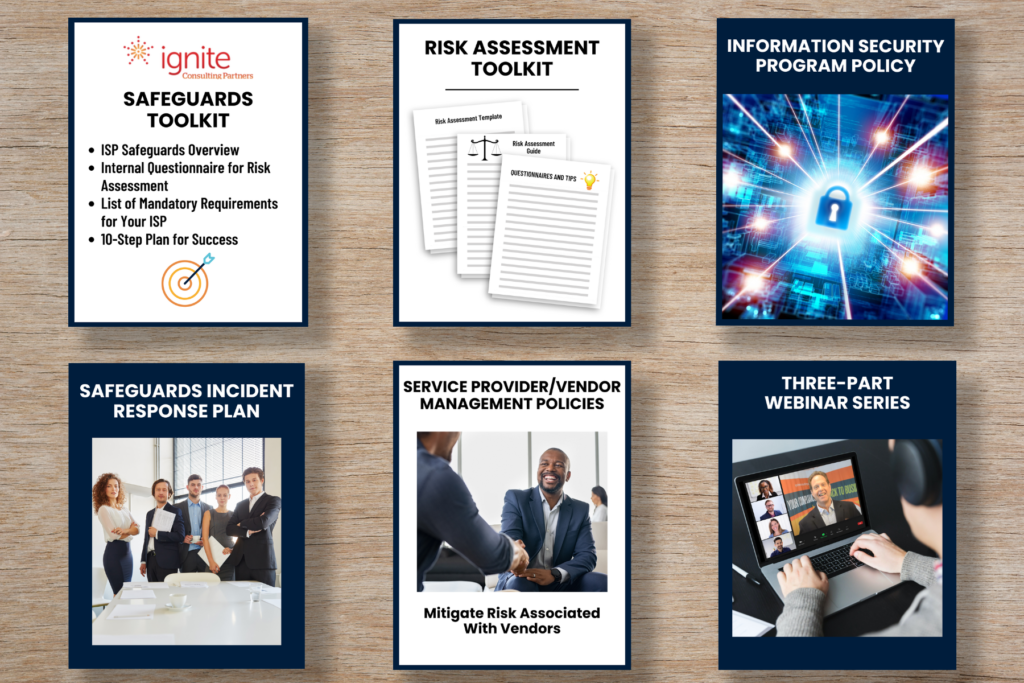 GET THIS ENTIRE PACKAGE NOW FOR JUST $1,399!
This offer is designed specifically for the Automotive Industry.
Confirm your Business Information to proceed with your order!